Have you ever spent almost an entire day trying to locate a certain business on a particular street? Well, you are not alone.
Most people consider location alone when opening a business and tend to overlook signage. Signage is equally important to the success of any business.
When properly designed and installed, it can advertise your business while attracting new customers.
A sign also shows your customers where your location is.
However, with so many types of business promotional signs on the market, it can be overwhelming when trying to choose one, especially if you don't have the knowledge and skills.
Things to Consider Before Buying a Sign
As previously highlighted, signs are an important part of branding and publicising your business. Before you choose a particular sign for your business, it is always advisable to consider various factors.
These include sign materials, the design, choosing a company, location and property, complying with regulations and pricing, just to name a few.
Zoning Regulations
One aspect that most people tend to overlook when placing signs, is whether it interferes with other people's property. Ensure your sign does not obstruct windows, vents or passageways in any way.
If you want to avoid future altercations with your neighbours, have a conversation with them regarding your signs and explain everything in detail.
In addition, many local jurisdictions have specific regulations pertaining to the size and type of outdoor signs that business may install. If the zoning regulations in your area don't allow the signage you wish to erect, then you may have to seek special permits.
Sign companies should be familiar with signage regulations as well as the procedure for seeking special permits.
Sign Materials
Numerous materials can be used to make promotional signs. Sign makers usually consider substrate and lettering materials. Different materials can be used for sign lettering.
You can opt for eye-grabbing materials like neon or simply go for vinyl. Other materials used for signage lettering include wood, plastic, foam core and aluminium.
Some signs come with engraved lettering. Paint is slowly losing popularity as lettering medium. Consumers also have a wide range of options, when it comes to substrates.
Common materials used as backing for lettering include paper, plastic, aluminum, glass, wood, foamcore, vinyl, cloth, as well as mixed substrates.
4 Basic Types of Outdoor Signs
Alupanel – Fixed Sign
Alupanel is a highly durable sign, which is made using high quality composite panels of aluminum materials. During the design, a polyethylene core is sandwiched between 0.3 mm aluminium sheets.
In terms of durability, alupanel signs are resilient, waterproof and resistant to corrosion. All these are great features for an outdoor sign. Life of the digital on the signage basically lasts for approximately 3 years, before fade sets in.
The period may be longer or shorter than that, based on the elements. You can also have your alupanel signs laminated at an extra cost, which will give them an additional 12 months.
Benefits of alupanels include durability, easy to install, and printable in numerous colours. However, they tend to be more expensive, as compared to the other types.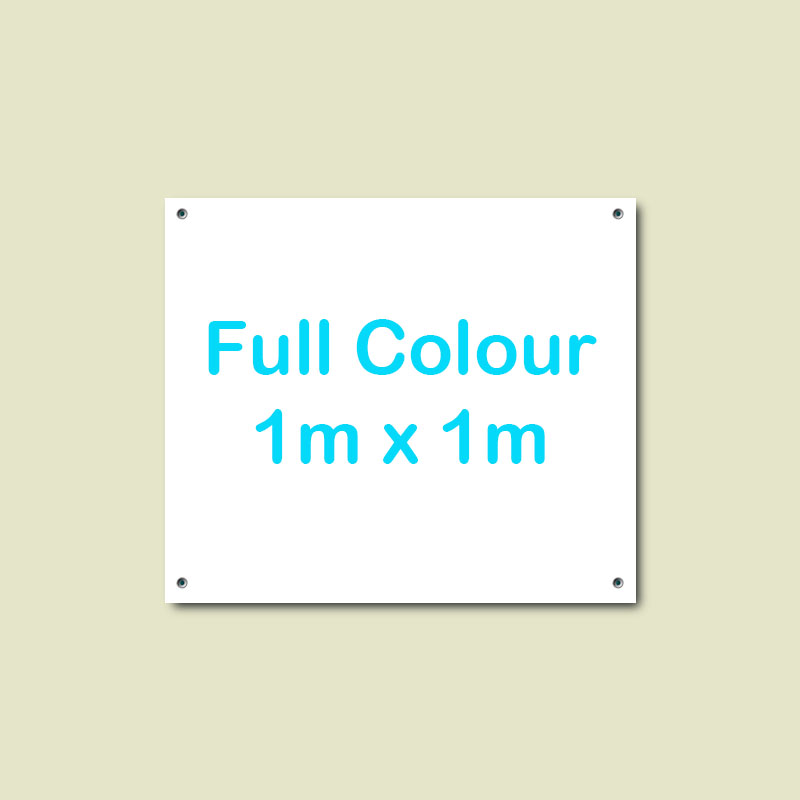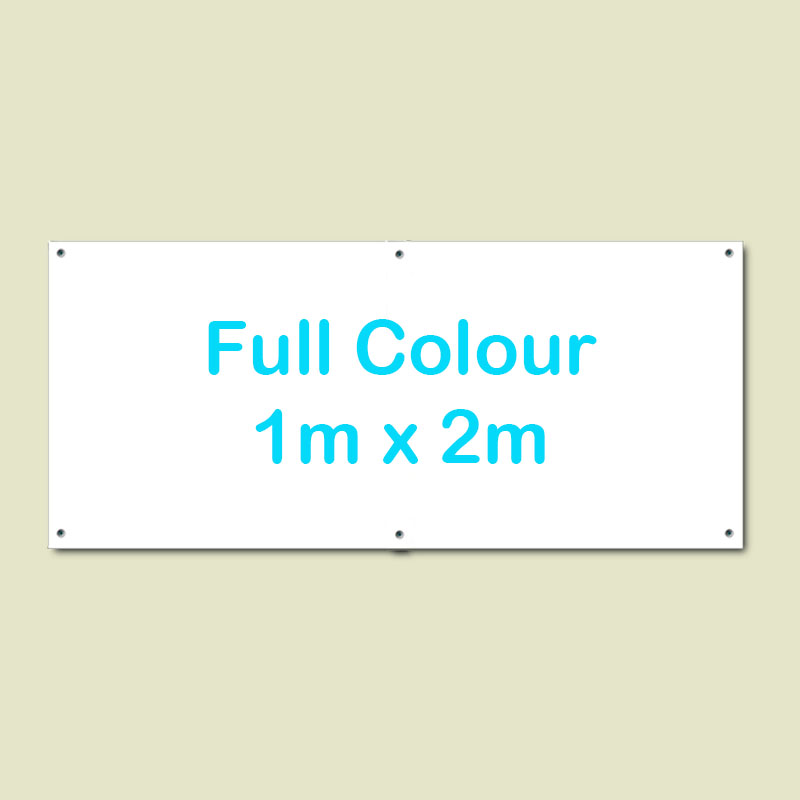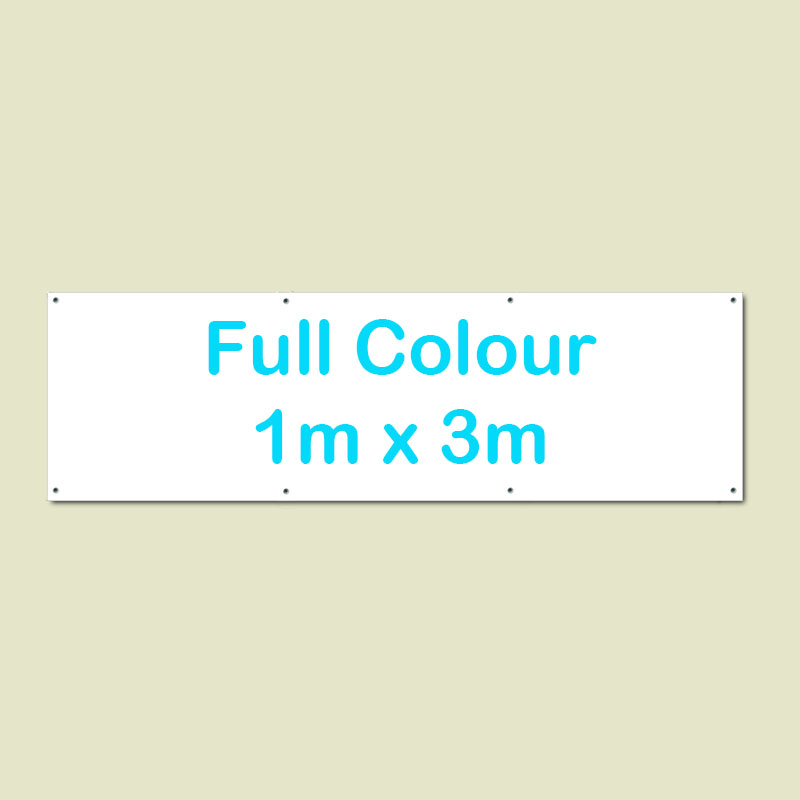 Vinyl – Printed Vinyl Banner
A PVC or vinyl banner is a cost-effective, highly customizable and cost effective business promotional sign. These banners come with a polyester base, combined with a PVC coating or PVC laminate layer, making them weatherproof, durable and flexible.
They last for many years, and are available in different types, including mesh, standard and biodegradable.
If you want to choose the right vinyl banner for your business, then you need to consider all the features that will increase utility and durability. PVC coated banners are not vulnerable to ripping off or breaking.
On the other hand, PVC laminate banners are prone to tearing and cracking, although they are more affordable. PVC mesh banners come with small perforations, which are invincible unless you are close enough.
Corflute – Fixed or Banner
Corflute is a temporary and cost-effective signage, which can be used for both long-term and short-term advertising needs. These business promotional signs, are made of corrugated plastic.
They are therefore the perfect solution if you are looking for low-cost business signage. They are mostly 3mm to 5mm thick. Whether you are using them as fixed signs or banners, they are a great option for those on a modest budget.
Flexibility is the biggest benefit of corflute signs. They are sturdy but light, thus easier to install. They are also easy to cut and very economical. Corflute signs are also printable in different color prints, thus giving you the ability of choosing specific colors for your brand, without any limitations.
In addition, you can choose different shapes and colors, at an affordable cost. Despite their flimsy and low-quality nature, they tend to be strong and durable, thus a great option for outdoor signage.
Flying Flags
If you want to display the colours of your brand away and near your premises, then you can use flying flags. They help brands to display their identity in a purposeful and colourful way.
They are an assured means of increasing sales as well as entrenching your presence during trade shows.
Just like corflute banners, these are also flexible.
These are lightweight, compact when packed and highly portable. They are the easiest signs to erect and take down, thus ideal for those looking for temporary signs.
Since they sway with the wind, they are not greatly affected by the elements. They are thus a cost-effective and easy option of displaying your brand.
Pricing – What's it Usually Cost?
Signs pricing depends on material, size, content and colour.
Price can range from under a hundred dollars for small corflute signs , to almost the sky for a larger business sign with designs that are more complicated.
These signs can cost hundreds to thousands of dollars, especially when the materials used are costly or the sizes are large.
The Bottom Line
Choosing good signs for your business, is a sure way of attracting new customers and increasing your sales. With the above listed factors, you can easily choose a signage material of your choice, and take your business to the next level.
Contact us today to place an order or for professional advice related to business signs.